Commitment to Artistic Excellence
Greetings and welcome to Harlem Opera Theater. Are you an aspiring singer, musician, or composer? Do you need help to start your career? Or, are you trying to perform in front of an audience? Then you've found the right place for your needs! It is an institution that empowers African-American artists and communities through innovative musical shows and masterclasses. Whether it's an opera, school recital, or another type of concert, you can always expect great things from us.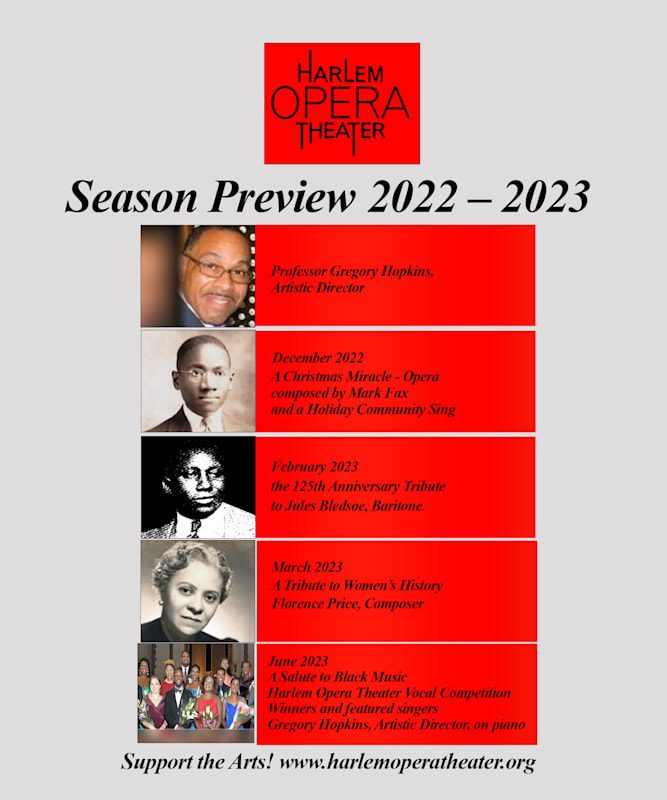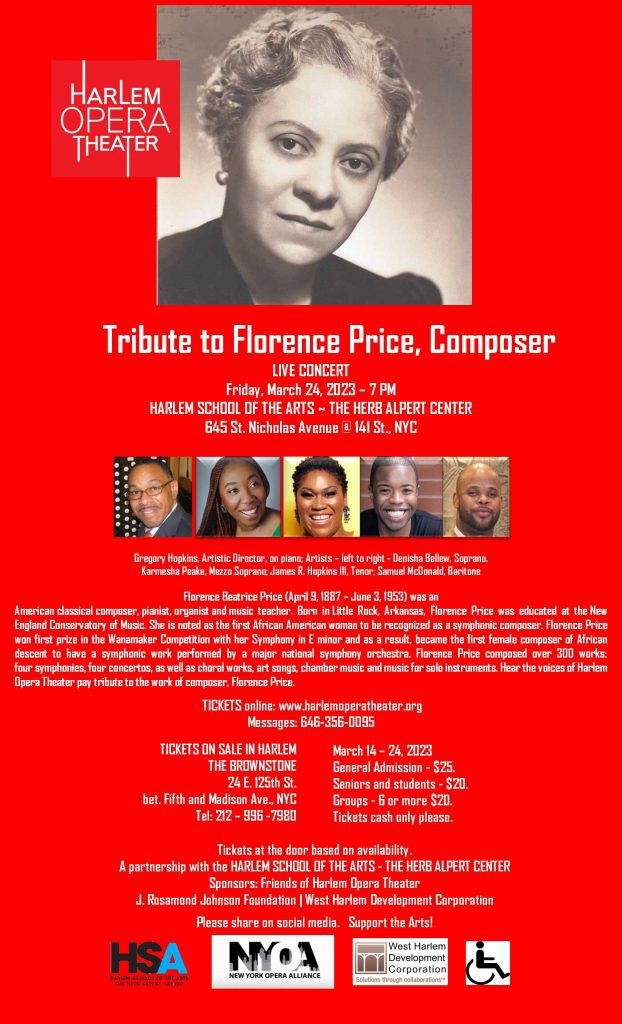 Tickets for the Tribute to Florence Price, Composer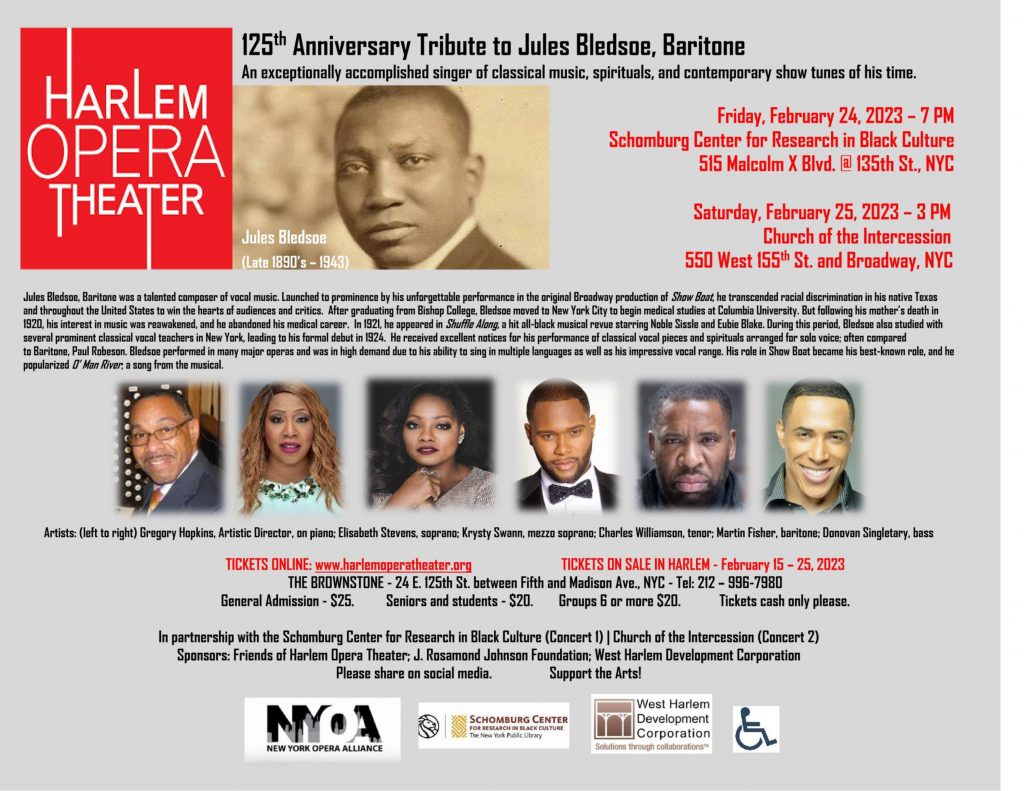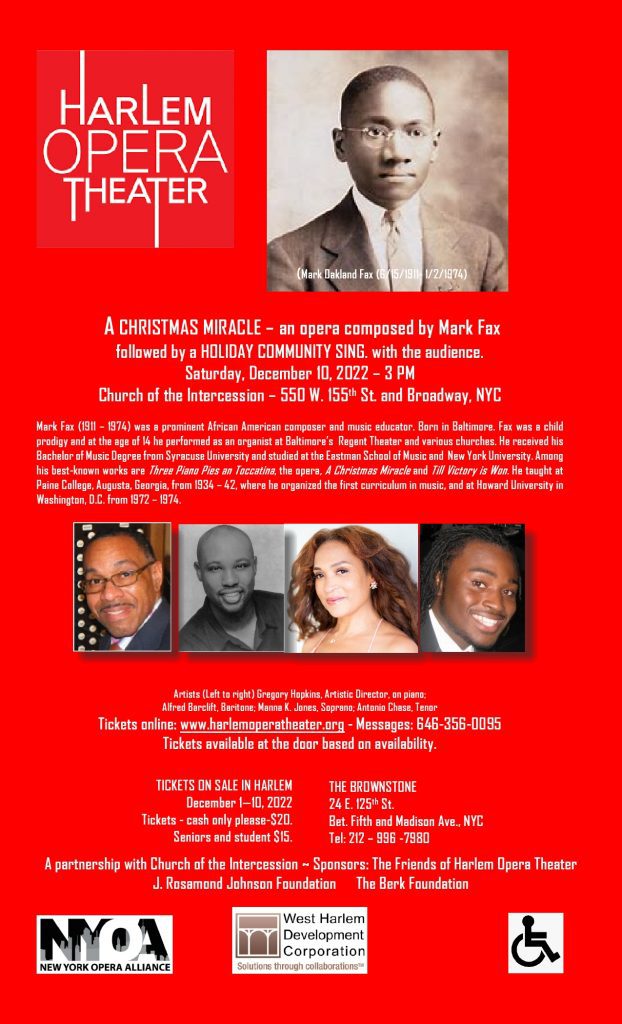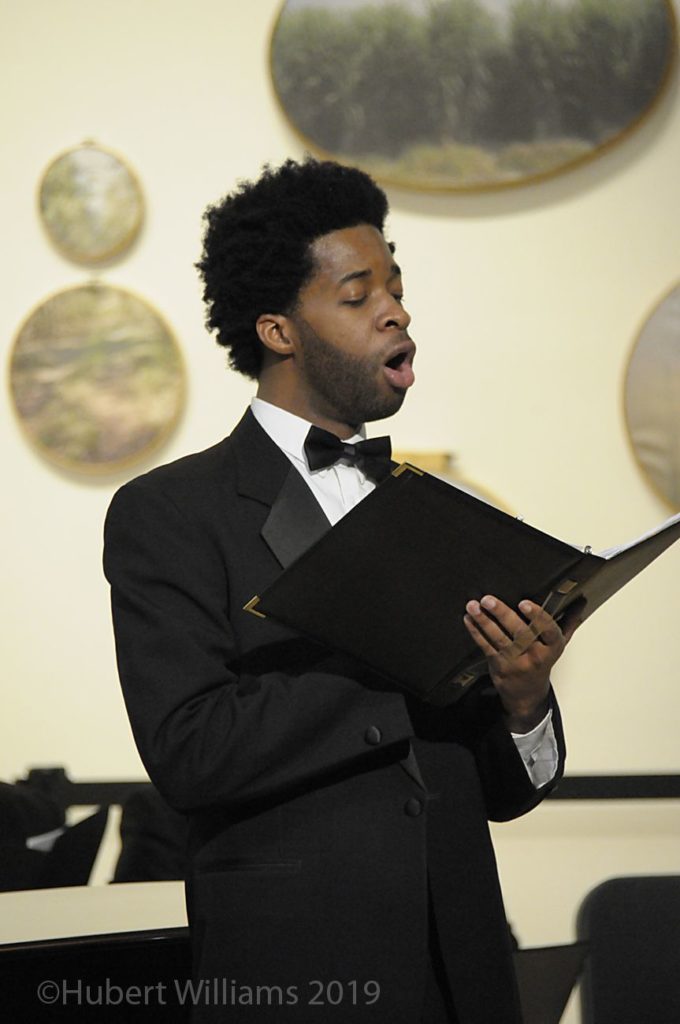 Are you interested to know how our organization can assist you?
Connect with Harlem Opera Theater now! At Harlem Opera Theater, we're passionate about creating and performing music to different audiences. We also love the modern and classical works of many African-American musical artists. Aside from performances, we support singers and instrumentalists by taking their talents to the local, national, and international entertainment scene. Accordingly, this made us who we are today – a beloved and highly regarded musical institution in New York. Currently, there are numerous opera houses, artist workshops, and music academies in the country. However, not all of them understand and properly shape the unique talents of African-American musicians. Only a few organizations are trying to introduce this classical art form to communities where opera is not that popular or even known. We provide outreach to these communities while guiding musicians and formulating new initiatives. After learning about our work and passion for empowering artists, you likely can't wait to talk to us. Then we're also excited to help you out. Contact Harlem Opera Theater today!
21st Anniversary. Welcome to our website. Opera, classical music concerts, recitals, in-school performances, new initiatives.
Our achievements include Opera for Beginners, in-school performances, annual Holiday Community Sing, Salute to Black History, African American Composers in Concert, Vocal Competition for Classical Singers. Celebrate opera in the Harlem Community.
To provide performance opportunities for professional and developing gifted artists within Harlem and communities where opera is seldom performed, and to cultivate and expand audience appreciation for opera and classical music through creative programming. Particular focus is given to the works of African-American composers and to projects that link different aspects of the performing arts.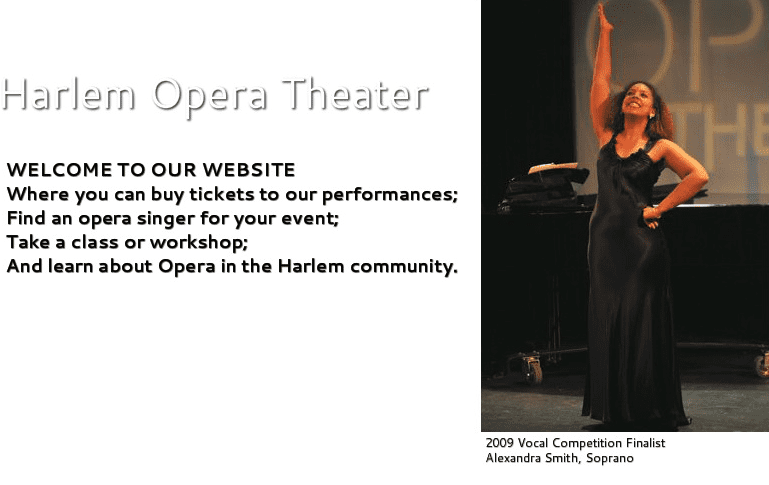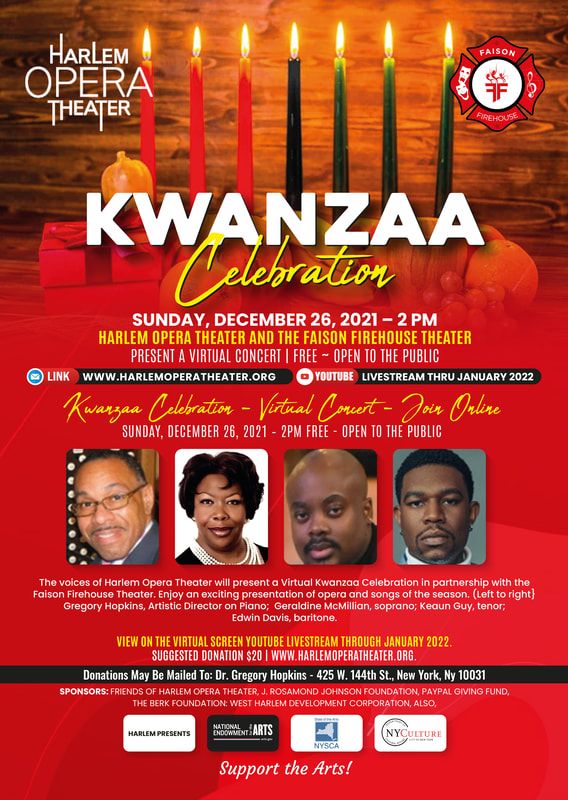 December 26 2021 to January 2022
SEASONS GREETINGS, WISHING YOU ALL THE JOYS OF THE HOLIDAY DURING THIS TRYING TIME. JOIN OUR VIRTUAL KWANZAA CELEBRATION – THROUGH JANUARY 2022. WE THANK OUR SUPPORTERS AND SPONSORS FOR MAKING THIS VIRTUAL PRESENTATION POSSIBLE. PEACE AND BLESSINGS, ​​ HARLEM OPERA THEATER BOARD OF DIRECTORS, ARTISTIC DIRECTOR AND ARTISTS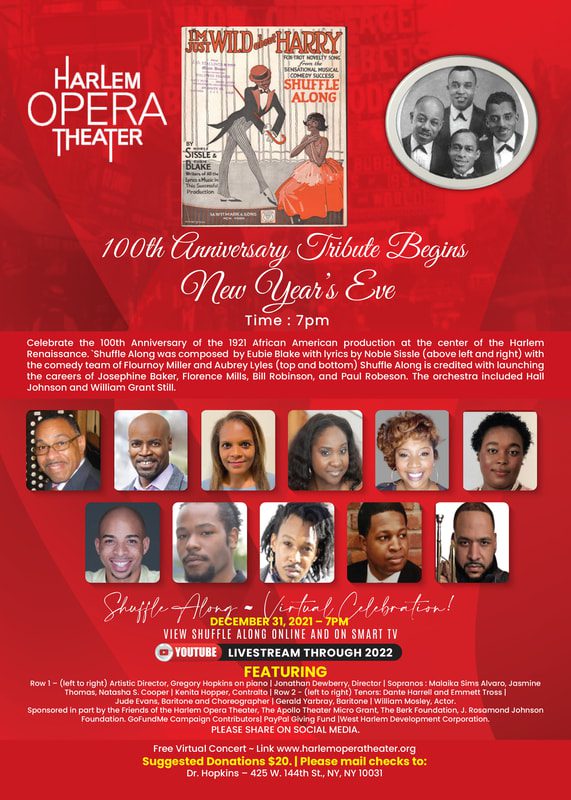 December 31, 2021; will livestream through 2022.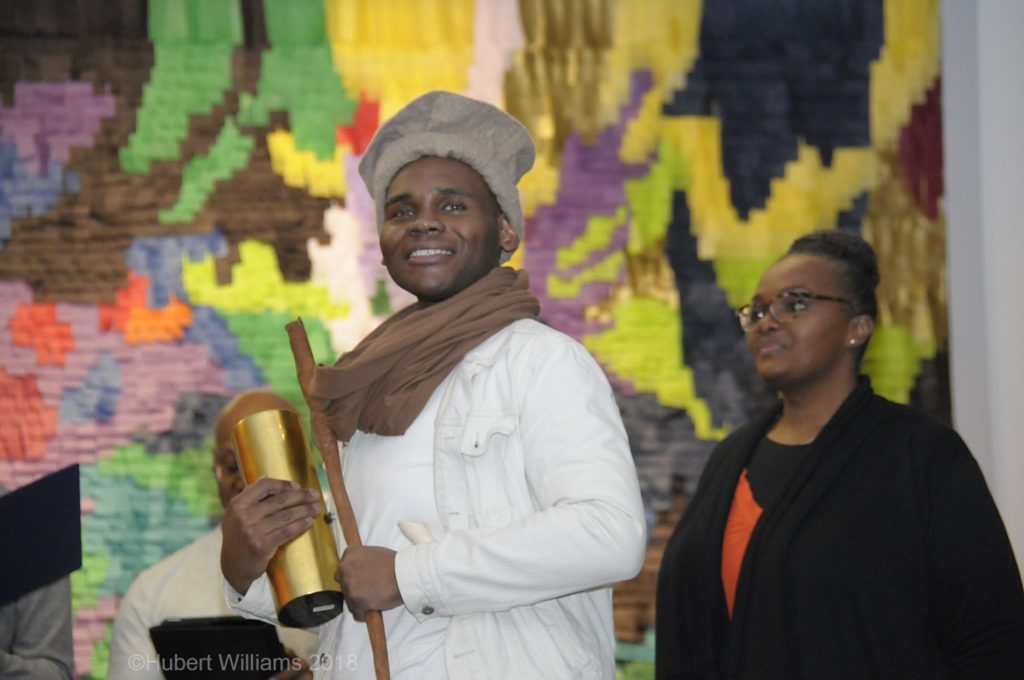 Tribute to Paul Laurence Dunbar
Opera for Beginners - NYC Public Schools and afterschool center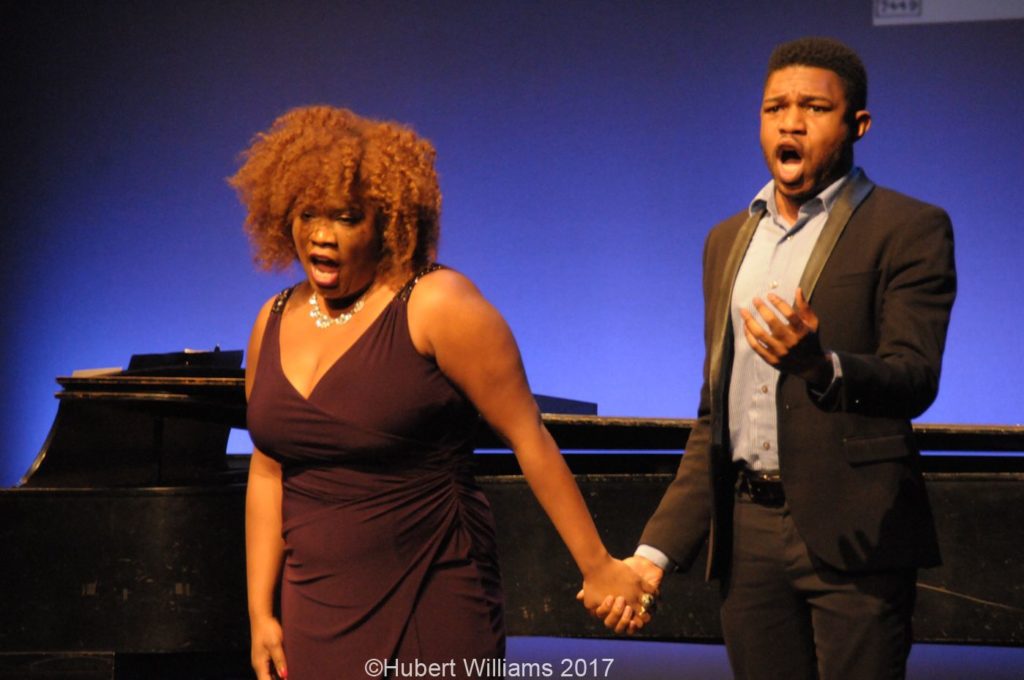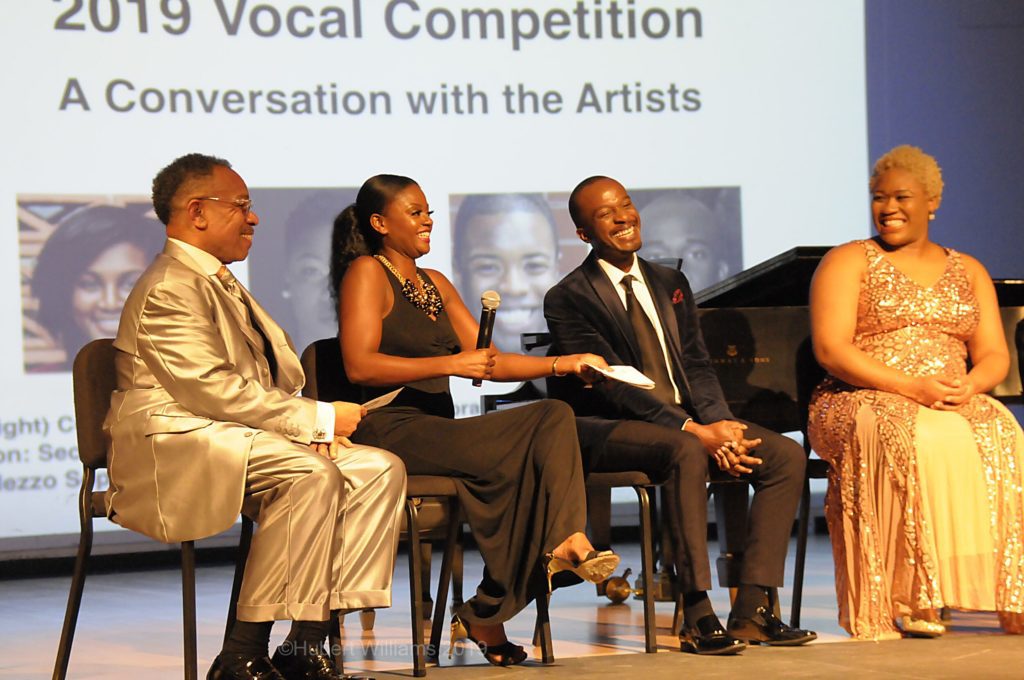 Join the Harlem Opera Theater Classical Listing of developing and professional singers and musicians.
Send your resume, bio, head shot and MP3 sample of your voice/music to: harlemoperatheater.org
All materials will be reviewed by Dr. Gregory Hopkins, Artistic Director, Harlem Opera Theater and/or partner organizations.
Professional opportunities include:

• Auditions for operatic works
• Concerts and Recitals
• Master Classes
• National and International tours
• Opera for Beginners – teaching artists
• Vocal competition (ages 18-35)
On behalf of the Columbia Secondary School and community at large I just wanted to convey my heartfelt thanks and gratitude to Professor Hopkins and Laquita Mitchell and Jorell Williams for the dynamic presentation of Opera for Beginners Concert!